Selfpoet (2020)
Installation;
video (0:58 min, 0:14 min and 0:17 min), personal objects of the author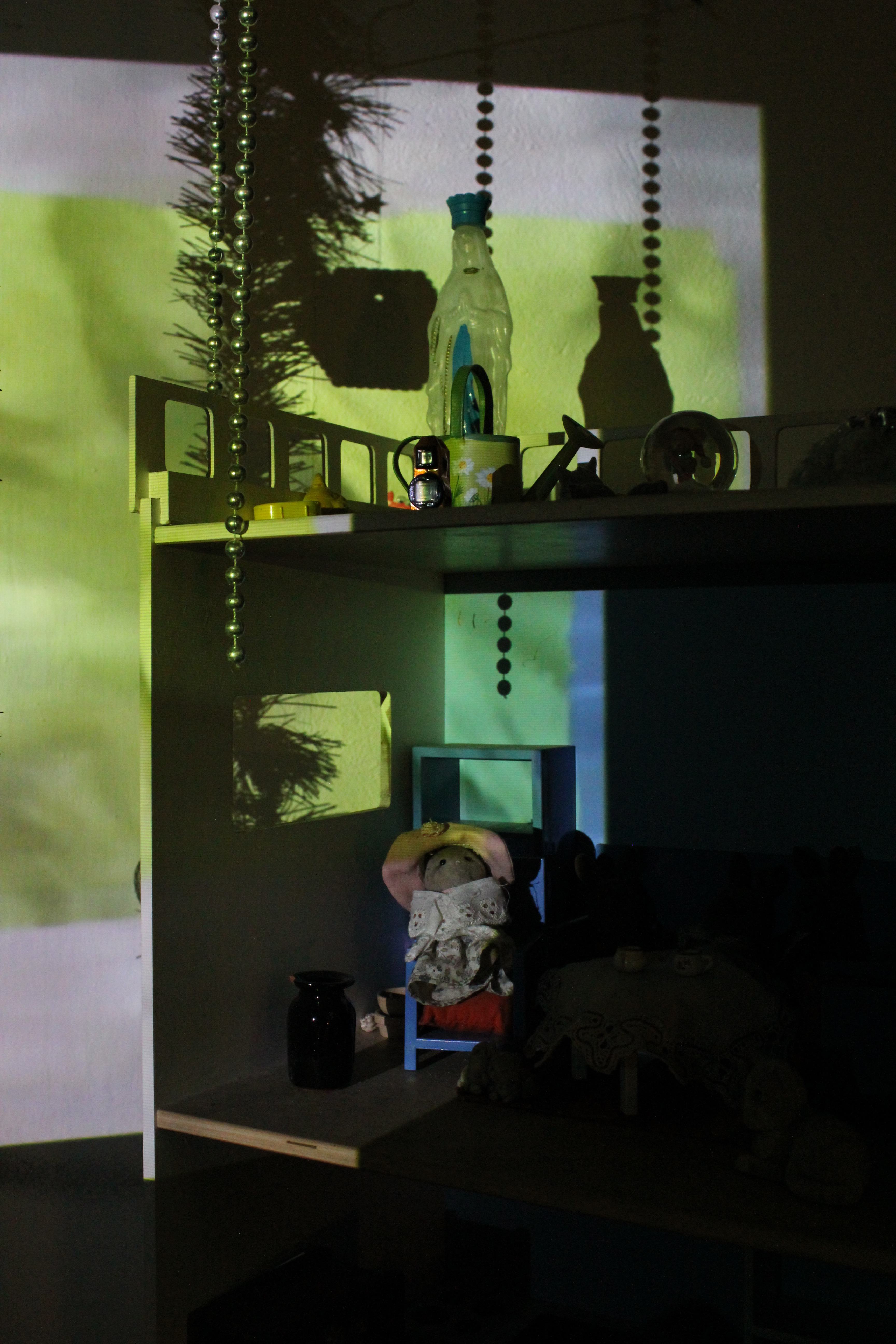 The video installation Selfpoet is entirely based upon improvisation. The videos (as well as the sound) are recorded and edited with a smartphone only. The lyrics and melodies were made up by the author at the very moment of a spontaneous recording. Due to the intuitive nature of its manifestation, Selfpoet is some kind of a self-portrait of the artist, at a certain moment in time and space. It's an entrance to her subconsciousness, which materialises through peices of furniture and objects from a family house, where her great grandmother used to live, but now serves only as a storage place for the things her faminly doesn't actively utilise anymore. In this house, property of four generations of her family is stored, that has found a new home (at least part of it) in the derelict basement of Fotopub's project space. The viewer is invited to set foot into the abyss of the artist's inner heritage to observe and listen, comfortably settle down in one of the armchairs and read some of her unfinished poems or a paragraph from a long forgotten book.
Just a Dance (2021)
Live online performance (recording of the entire performance is available on Fotopub's Facebook page)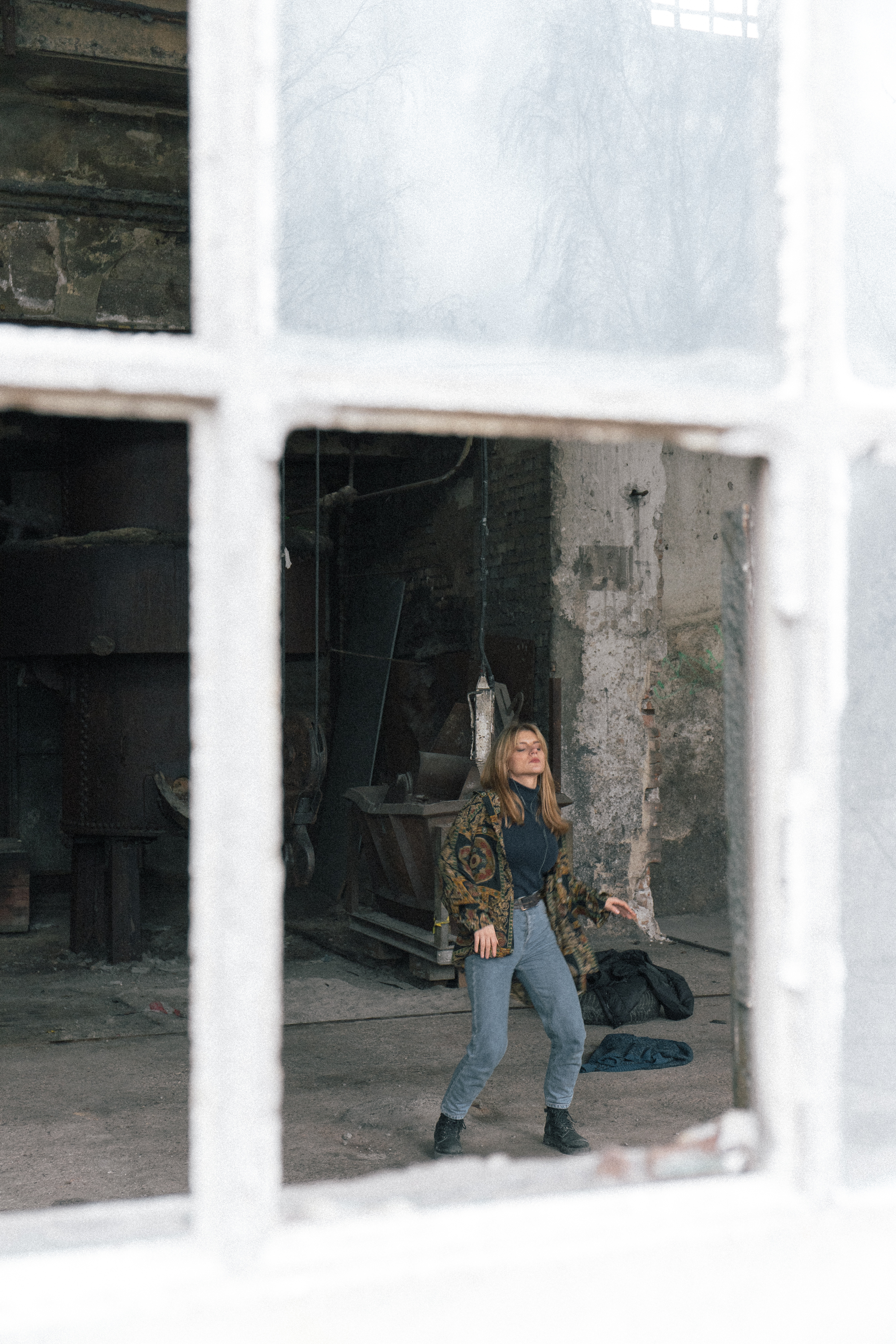 We all dance alone at the time of the Coronavirus pandemic. Nightlife has temporarily faded away, nightclubs have closed their doors, there are no social events. Our fellow dancers are ghosts. The music is on earphones, so that we do not disturb the neighbours. This is the time of countless live streams. Schools have moved online, so have galleries, even parties. Just a Dance is an online live stream performance. The author dances in an abandoned building for four hours straight (as she would in a club when life was 'normal'). Her moves are repetitive, her body reflects the rhythm of the music, she dances as we used to dance together. The music is heard by her only, therefore the viewer is left to imagine what kind of music she is listening to through her movement or play her/his own music at home and dance with the artist in isolation.
---
Hannah Koselj Marušič (1996) is a final year Fine Arts student at the Academy of Visual Arts - AVA in Ljubljana. She also studied medicine for a few years, at UL MF. In everything she does, she is searching for the layers that lie beneath the surface. She is interested in the state between life and death, the known and the unknown, the conscious and the subconscious. A state, where one begins to question objectivereality. In some recent projects she metaphorically found it in abandoned buildings, spaces that have been left behind by the majority, but have not yet 'died', disappeared. The feelings that arise from visiting those places are captured in her work. In November 2020, she had her first solo exhibition, S04E01: The Backstage of Life, in collaboration with Gallery 7:069 and project space Kamra Bohinj.